SLIMLINE Batten Lighting
If you're looking to add some directional lighting to your home or office
,
SLIMLINE batten lighting
is a great option. This versatile and easy-to-mount light fixture is available in a variety of different styles and finishes. They're ideal for kitchens, hallways, and industrial spaces, and their slim, low-profile design is ideal for both indoor and outdoor installations. The slim LED version features a polycarbonate diffuser and rigid extruder frame for maximum durability. The LED version comes with an adjustable surface mounting bracket, so you can change the angle of the light without worrying about the wires.
LED battens are one of the most energy-efficient options on the market. These LED batten lights are capable of providing up to 80-90% efficiency, making them the perfect lighting solution for many applications. Their low-energy consumption makes them an attractive alternative to traditional fluorescent batten, which is a rapidly fading technology. LED battens offer incredible long-term savings as well, as these lights can last for more than 10 years!
When choosing a batten light for your home or office, be sure to consider its IP rating. IP means that it is protected against dust and water. However, you can also choose an IP20 rating for indoor installations. The IP20 rating will not withstand the effects of rain, snow, and dirt. In addition, an IP20 rating means the light can be installed without worrying about damage caused by water, dust, and other big particles.
While fluorescent lighting has a long lifespan, LED lights are energy efficient and have a remarkably low maintenance cost. Compared to fluorescent lighting, LED batten lights can be mounted on both walls and ceilings. They can mimic the light of natural daylight. They can even be installed under shelves. They offer a unique lighting solution that will match any decor. The SLIMLINE batten lights have a sleek, modern design that will enhance your home.
LED battens are a popular option for ceiling lights and provide bright, task-focused lighting. While many people prefer the feel of fluorescent lights, LED battens are remarkably durable and require little maintenance. LED battens also produce minimal heat, so they're safe for use in the kitchen. LED battens are easy to install, and they're not prone to frequent replacement. A SLIMLINE batten lighting fixture can last for up to 50,000 hours.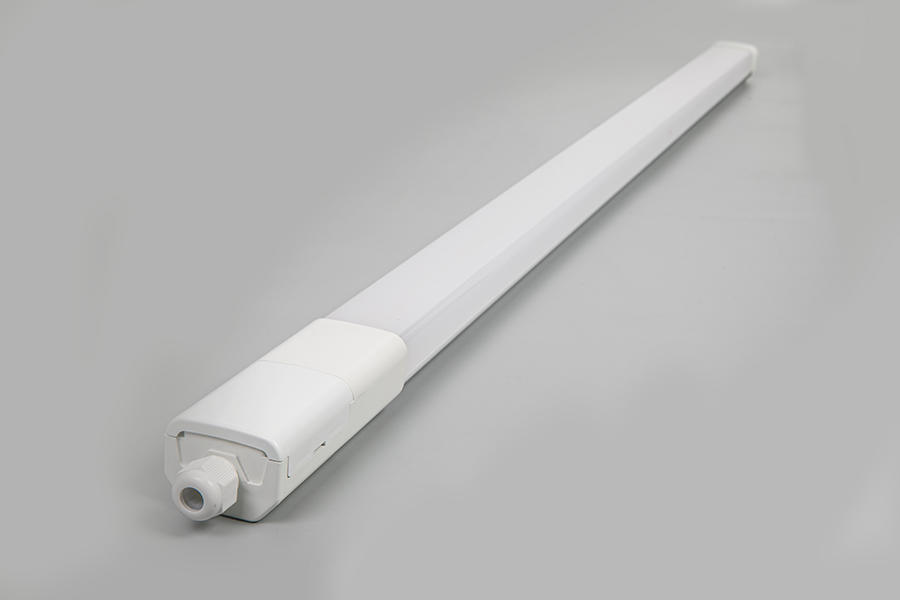 LED IP65 industrial slimline linear batten lighting luminaires 
named 
VKT
to be an efficient alternative to T8 fluorescent lamps. With their high lumen oupput lightspan battens are ideal for indoor commercial spaces that need bright task lighting and at up to 120lm/W they offer big energy savings compared to equivalent fluorescent fittings.


Name

LED IP65 industrial slimline linear batten lighting luminaires VKT-1236

Product parameter

Item

LED IP65 Industrial Linear Batten Lighting Luminaires

Housing

PC body

Watt

36W

Product Size

1220x53x41mm                             

Lumen

4500lm                            

Color temperature

2700k--6500k

Beam Angle

140°

Driver

Vison driver

PF

>0.9

RA

>80

IP

65

Function

CCT adjustable