There are many different types of Linear Batten Luminaires available in the industry.
These are great for both indoor and outdoor use, and they can be installed individually or in continuous rows. They can be used as ceiling or wall fixtures, as well as in coves and other irregular spaces. You can also use them as suspended fixtures, and there are a variety of reflectors to choose from for specific applications. Most linear batten Luminaires are quick-connectable.
If you're looking for a way to install a linear batten light fixture without breaking the bank, LED IP65 High Output Linear Batten Luminaires are a great option. They'll replace 1x58W Single T8 fluorescent battens and 2x35W Twin T5 linear fixtures, providing an energy-efficient, maintenance-free solution. They're also ideal for a range of applications, from waiting rooms to passageways.
Linear Batten Luminaires are an attractive, low-profile lighting solution. These fixtures are easy to install and have many indoor applications. They are commonly used for general room lighting from the ceiling, but can be wall-mounted depending on your needs. These lights are easy to install and feature a variety of colour temperatures and are extremely energy-efficient. They can last for years, outlasting other lighting technologies. This article will discuss the different types of Linear Batten Luminaires and what makes them so popular.
In addition to their versatility,
these linear lighting options come in many different shapes and sizes. Some of them can be suspended or recessed, while others are designed to be surface-mounted or grid-ceiling-mounted. Some are available with connecting shapes, allowing lighting designers to create unique designs. Some are LED-based, which means that they're directional, so you won't need diffusers, which can decrease their efficiency. Whether you need task lighting, accent lighting, or recessed lighting, the options are endless.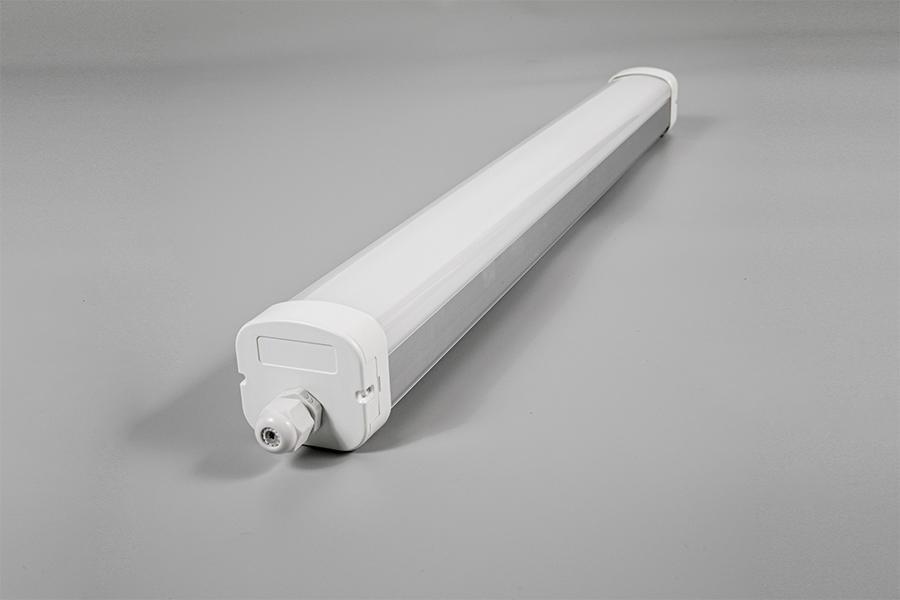 Outdoor LED IP65 waterproof batten energy efficient lamp extrusion led lights
named 
VSAL
,which a perfect connect of PC cover and aluminum bottom case. It is also with convenient wiring when opened and closed.
IP 65 rating, non-corrosive PC housing,aluminum body, design looks upscale.And inside,designed as replaced LED module,easy for maintain.
5 years warranty make sure it is works for a long time.
Wide application- widely used in Car wash, Warehouse, Barn,Walk in Freezer,Gas Station, Parking Garage and industrial Kitchen, Stairwells,Tunnel, Patio outdoor venues,etc. Where moisture is a concern.


Name

Tri-proof Led garage light Impact resistant industrial luminaire VS18ALS-60

Product parameter

Item

Tri-proof Led garage light Impact resistant industrial luminaire

Housing

PC cover and Aluminum bottom shell

Watt

18W

Product Size

600x58x55mm                        

Lumen

110lm/w

Color temperature

2700k--6500k

Beam Angle

120°

Driver

Vison driver

Function

Emergency&Microwave Sensor