In the quest for energy-efficient and environmentally conscious lighting solutions, LED (Light Emitting Diode) technology has emerged as a beacon of innovation. Among its various applications, LED Aluminum Fixtures stand out as a testament to the marriage of aesthetics, efficiency, and sustainability. As we peer into the future of lighting, these fixtures illuminate the path towards a brighter and more sustainable world.
The fusion of LED technology with aluminum fixtures represents a significant leap forward in lighting design. Aluminum, known for its lightweight and corrosion-resistant properties, provides an ideal platform for housing cutting-edge LED components. This combination not only enhances the visual appeal of lighting fixtures but also maximizes their efficiency and longevity.
One of the defining characteristics of LED Aluminum Fixtures is their unparalleled energy efficiency. Unlike traditional incandescent bulbs that waste a substantial portion of energy as heat, LEDs convert a higher percentage of electricity into visible light. When integrated into aluminum fixtures, this efficiency is further harnessed, resulting in lighting solutions that produce more illumination with significantly less energy consumption. This efficiency directly translates into reduced electricity bills for both residential and commercial users, offering a compelling reason to transition from conventional lighting systems.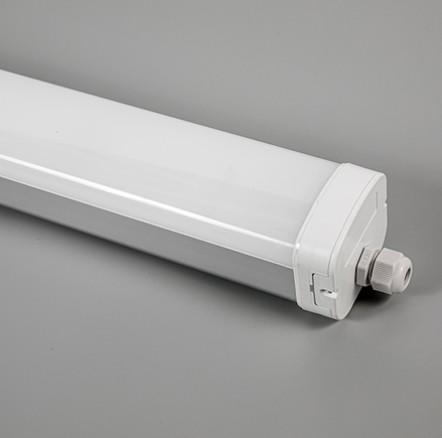 The environmental impact of LED Aluminum Fixtures is another key aspect that positions them as the future of lighting. By consuming less energy, these fixtures contribute to lower greenhouse gas emissions, helping to mitigate climate change. Moreover, LED technology doesn't contain hazardous materials like mercury, commonly found in fluorescent lights, making their disposal safer for the environment. The longer lifespan of LED Aluminum Fixtures also means fewer fixtures end up in landfills, further reducing the waste associated with lighting solutions.
Durability is a hallmark feature of LED Aluminum Fixtures. Aluminum's resistance to corrosion and wear, coupled with LED technology's inherent robustness, results in fixtures that can withstand the test of time. Unlike traditional bulbs that need frequent replacements, LED Aluminum Fixtures can operate for tens of thousands of hours before requiring attention. This extended lifespan not only saves on replacement costs but also reduces the need for maintenance, especially in hard-to-reach or industrial settings.
Beyond their energy-saving attributes, LED Aluminum Fixtures offer a versatile canvas for creative lighting designs. The flexibility of LED technology allows for dynamic color changes, dimming options, and even intelligent control systems that respond to ambient conditions. This adaptability empowers users to tailor their lighting environments to specific moods, tasks, or events, enhancing both the functionality and ambiance of spaces.
As the world embraces the digital age, the connectivity of LED Aluminum Fixtures aligns seamlessly with the concept of the Internet of Things (IoT). These fixtures can be integrated into smart lighting systems, enabling users to control and monitor their lighting remotely. Whether adjusting lighting levels from a smartphone app or automating illumination based on occupancy sensors, this level of control not only enhances convenience but also contributes to energy efficiency by ensuring lights are only active when needed.
In commercial and industrial settings, where lighting plays a pivotal role in productivity and safety, the attributes of LED Aluminum Fixtures shine even brighter. These fixtures can illuminate expansive spaces uniformly, enhancing visibility and reducing eye strain for workers. The directional nature of LEDs also minimizes light wastage by focusing illumination precisely where it's needed, reducing energy waste and light pollution.