In the dynamic landscape of LED Aluminum Lights, a revolutionary evolution is taking place—one that redefines luminosity through the seamless fusion of aluminum craftsmanship and LED innovation. As we step into an era demanding heightened efficiency and sustainable solutions, the emergence of LED lighting within aluminum constructs offers a compelling proposition that transcends mere illumination. "Aluminum Luminosity Redefined: Embrace Efficiency with LED Lighting" invites us to explore this transformative union, shedding light on the myriad benefits that pave the way for a brighter, greener, and more efficient future.
At the heart of this synergy lies the marriage of two exceptional components: LED technology and aluminum craftsmanship. The inherent properties of aluminum—its lightweight nature, corrosion resistance, and malleability—form the perfect canvas for housing the brilliance of LED lighting. This partnership not only culminates in visually captivating fixtures but also amplifies the energy efficiency of lighting solutions, yielding a harmonious blend of aesthetics and functionality.
Energy efficiency takes center stage when discussing LED lighting integrated into aluminum fixtures. Traditional incandescent bulbs, notorious for dissipating energy as heat, are outperformed by LEDs that convert a larger share of electricity into visible light. When coupled with aluminum encasements, this efficiency is elevated, resulting in luminaires that provide more radiant light while consuming significantly less energy. This reduction in energy consumption directly translates into substantial cost savings for residential and commercial users alike, effectively reshaping the economic landscape of lighting.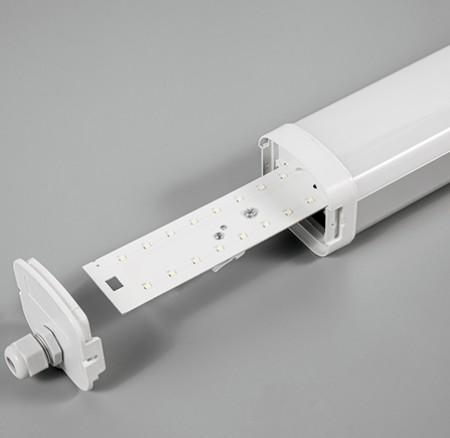 However, the impact of this union stretches far beyond economics. The environmental ramifications of LED lighting within aluminum constructs cannot be overstated. By consuming less energy, these fixtures inherently contribute to a reduction in carbon emissions, thereby playing a crucial role in addressing climate change. Furthermore, LED technology is devoid of hazardous materials like mercury, which is commonly found in fluorescent lights. This characteristic ensures safer disposal methods and lessens the environmental burden associated with lighting solutions. The extended lifespan of LED aluminum fixtures compounds these benefits, minimizing the number of fixtures that would otherwise contribute to landfills.
Endurance stands as a hallmark attribute of LED aluminum fixtures. The resilience of aluminum to corrosion and wear, coupled with the durability of LED technology, results in fixtures with a significantly prolonged lifespan. This longevity not only curtails replacement costs but also diminishes the need for frequent maintenance—a particularly valuable attribute in settings where accessibility is challenging.
Yet, the allure of LED aluminum fixtures extends beyond their pragmatic advantages. They offer a versatile canvas for creative lighting designs that transcend traditional boundaries. The adaptability of LED technology allows for dynamic color variations, dimming options, and integration into intelligent control systems. This flexibility empowers users to craft tailored lighting environments that enhance ambiance, mood, and functionality, thereby enriching spaces with a sense of identity.
In the industrial and commercial realms, where lighting is integral to productivity and safety, LED aluminum fixtures demonstrate their worth even more profoundly. These fixtures can uniformly illuminate expansive spaces, ensuring optimal visibility and minimizing eye strain for workers. The directionality of LEDs also curbs light wastage by directing illumination precisely where it's needed, underscoring their efficiency in reducing energy waste and light pollution.
As we journey forward in an era dictated by the imperative of resource conservation and sustainability, these fixtures emerge as symbols of progress. By merging the timeless attributes of aluminum craftsmanship with the cutting-edge efficiency of LED technology, these luminaires herald a future where brilliance is guided by innovation, ushering in an era of greater efficiency, sustainability, and luminous possibility.