A waterproof batten lamp is ideal for areas that are subject to moisture, such as car parks, warehouses, and tunnels. They are also suitable for outdoor settings. If you're planning to use your waterproof batten lamp outside, consider getting one that has a three-year LED guarantee and a 1.5-metre cable. You can find these lights from a variety of suppliers online. Read on to learn more about these lights.
The LED Waterproof Batten Lamp offers a high-quality light with substantial energy and maintenance savings.
With a lifespan of 30,000 hours, it's an excellent choice for new buildings and renovation projects alike. It also offers up to 64% energy savings. Whether you're remodeling an old building or constructing a brand-new structure, this product is the ideal choice for exterior lighting. It can be used to illuminate a wide variety of areas, including walkways, decks, and balconies.
The LED batten integrates LED technologies to deliver high protection against vandalism and accidental damages. Its light-weight and durable polycarbonate body ensures high light performance even in extreme temperatures. The polycarbonate construction also provides even illumination with excellent light distribution. Traditional light fixtures require constant replacement of components, whereas Noxion LED lights will maintain a consistent level of light output for their entire lifecycle. Its durability make it a top choice for outdoor lighting.
LED Waterproof Batten fittings are also environmentally-friendly and energy-efficient. They use much less energy than incandescents and cost less than half the price of conventional tube lights. LEDs also emit very little mercury and don't release any hazardous chemicals. They are a great choice for garages, car parks, and other outdoor areas. Moreover, they are available in many shapes and sizes to suit every need. Its low cost and long lifespan makes it a good choice for commercial and residential use.
After installing your LED Batten Light, connect the power supply and the earth connection to the luminaire. Make sure that you locate the light in a convenient location without trapping cables inside. After that, switch on the power supply and test it. If you decide to change your batten light, follow these steps to make sure you have a successful installation. Otherwise, you may suffer an electrical shock. So, make sure you follow these steps in order to ensure a safe installation.
Waterproof LED Batten Lights: These lights are suitable for outdoor use and offer maximum performance.
The Cedric series is an excellent option if you are looking for a light with maximum efficiency and the least amount of glare. The Sienna series is another option with clear vapour-proof high impact diffuser. Moreover, LED Batten Lights are also available in surface and suspended mounts. A few examples of LED Batten Lights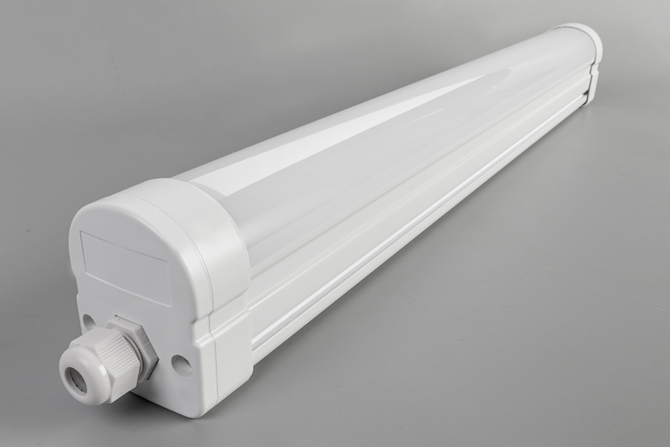 IP65 Water-proof Light LED Linear Batten Luminaires VS18EB-60
Made of PC material. High quality plastic lampshad and body. Long lifespan is up to 30000 hours. It can no only save the cost of lamp replacement , but also provide a much brighter place for you.
High brightness 2835 LED chips, the brightness is higher than traditional light bulbs, also cost less electricity. 120° beam angle can provide you with wider illumination range.
Can be widely used in garage, shop,office,hallway, market, restaurant and packing lot.  


Name

IP65 Water-proof Light LED Linear Batten Luminaires VS18EB-60

Product parameter

 

 

 

 

 

 

 

 

 

Item

IP65 Water-proof Light LED Linear Batten Luminaires VSEB

Housing

PC Material mix extrusion

Watt

18W

Product Size

600x60x74mm                         

Lumen

1980lm                 

Color temperature

2700k--6500k

Beam Angle

120°

Driver

Vison driver

Function

Emergency or Microwave sensor

PF

>0.9