There are several benefits of using Industry Linear Batten Luminaires in the industrial sector.
These fixtures are durable and offer superior lighting performance. In addition to their high-end features, these lights can save money and energy. These lights are available in two main types: linear and recessed. Both types of lights can be installed on a surface plate or recessed system. Read on for more details. Let us first look at why you should choose this type of lighting.
The G5 LED Batten offers a balance of looks and performance that meet the needs of industrial and retail environments. This fixture can be installed indoors and outdoors and provides dramatic energy, maintenance and CO2 savings. This plan can save you up to 80 percent on the total cost of ownership of your new LED luminaire.
LED IP65 High Output Linear Batten Luminaires provide energy-efficient replacements for traditional linear batten fittings. They replace 1x58W Single T8 Fluorescent Battens and 2x35W Twin T5 Linear fittings. The LEDs emit soft light with a wide angle of illumination. A variety of options are available to suit your needs. These industrial luminaires are also durable and can withstand a range of temperatures and climatic conditions.
LED batten lights are durable and easy to install. They are also IP44 protected for protection. However, if you plan to use the fixtures outdoors in harsh conditions, Linkable LED Tri-proof lights IP66 are more suitable. This lighting solution is solid-state and high-shock-resistant, and is best suited for large-scale commercial and industrial environments. This type of lighting is also suitable for retail and warehouse lighting needs.
Another advantage of LED batten lights is that they provide a bright light and enable smooth movement for industrial workers. Many of these workers are on duty for shifts and require constant visibility. LED batten lights are energy-efficient, too, and are cost-effective. This reduces electricity costs as they don't use a great deal of energy. This means a lower bill for industrial facilities. So if you're in an industrial environment, you should invest in LED batten lights.
Another advantage of LED batten lights is that they are dimmable, meaning you can set the lighting mood to match the occasion. You can use the light for different tasks and functions such as highlighting products that have high customer traffic. Often, retail stores operate on long hours, so the lighting used in their establishments consumes a lot of energy. This in turn increases electricity costs for store owners. With LED batten lights, you won't have to worry about energy costs.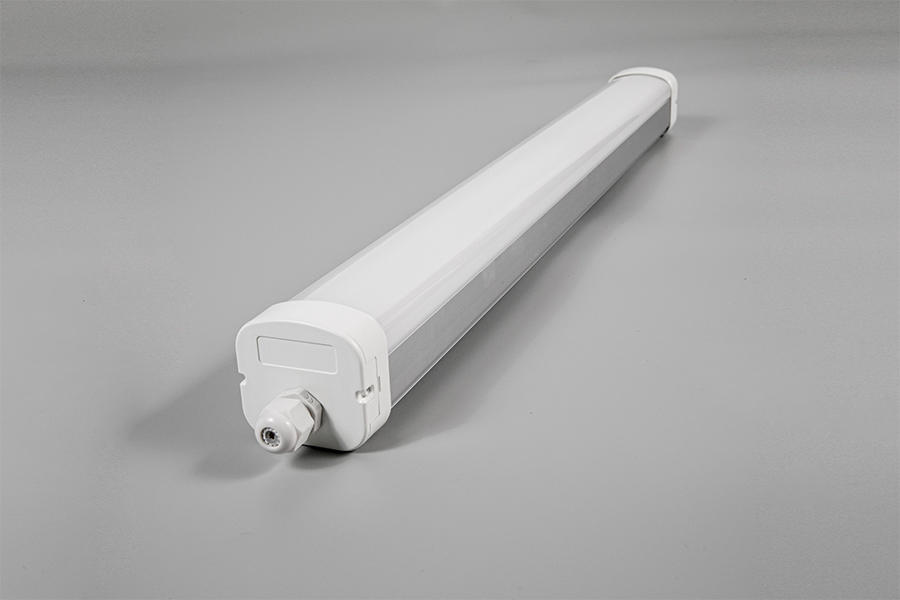 Outdoor LED IP65 waterproof batten energy efficient lamp extrusion led lights
named 
VSAL
,which a perfect connect of PC cover and aluminum bottom case. It is also with convenient wiring when opened and closed.
IP 65 rating, non-corrosive PC housing,aluminum body, design looks upscale.And inside,designed as replaced LED module,easy for maintain.
5 years warranty make sure it is works for a long time.
Wide application- widely used in Car wash, Warehouse, Barn,Walk in Freezer,Gas Station, Parking Garage and industrial Kitchen, Stairwells,Tunnel, Patio outdoor venues,etc. Where moisture is a concern.


Name

Tri-proof Led garage light Impact resistant industrial luminaire VS18ALS-60

Product parameter

Item

Tri-proof Led garage light Impact resistant industrial luminaire

Housing

PC cover and Aluminum bottom shell

Watt

18W

Product Size

600x58x55mm                        

Lumen

110lm/w

Color temperature

2700k--6500k

Beam Angle

120°

Driver

Vison driver

Function

Emergency&Microwave Sensor